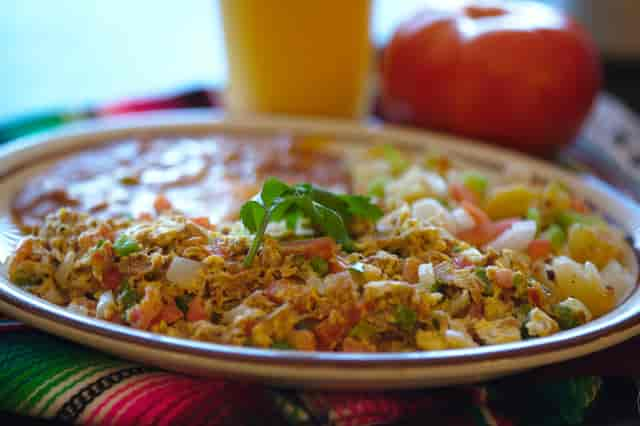 Loyalty Rewards
Get A Taste of Rewards
-Get FREE points when you sign up!
-Get a FREE meal on your birthday!
-Earn points each time you spend towards Los Cerritos gift cards!
-Ask your server how you can become a member.

*Terms and conditions apply. See below!*
Use of the "Cerritos Rewards Card" subject to the following terms and conditions.
1. Cerritos Rewards Program entitles Members to earn Rewards Points on qualifying purchases made at Cerritos Mexican Kitchen. Points may be earned in multiple ways and points then convert into Cerritos Gift Cards that can only be redeemed at Cerritos Mexican Kitchen.
Earning Points

During a visit to Cerritos a member may earn one point for each qualifying dollar spent, rounded up to the nearest full dollar.
Members can earn points on dine-in and to-go purchases from Cerritos. All other purchases are not considered qualified purchases.
Dollars spent on the following are not considered qualifying dollars – alcohol, gift cards, catering, items that are free, taxes, service or gratuity charges.
Bonus points – From time to time Cerritos may run promotions and "Bonus Points" may be earned. For example, happy hour, new items, or special events.
Birthday meal – Members qualify for one free meal per calendar year with a value of up to $10.00. Alcohol, desserts, appetizers, and drinks are not included.
New member bonuses – New members only may earn 50 welcome points when providing a valid e-mail address, name, and birthday.
Redeeming Points

Birthday meal – Your free birthday meal will be automatically loaded to your Rewards Card the month of your birthday. To redeem visit Cerritos Mexican Kitchen during the month of your birthday and present your Rewards Card to your server. One meal will be automatically discounted. It is not necessary to visit on the day of your birthday, Members are allowed to redeem one meal during the month of a Member's birthday.
Points – Points are automatically converted to gift cards when certain thresholds are met, details below. Once gift cards are earned you will be notified on your receipt, Members may then use their Rewards Card like a gift card and pay for meals with them. 
Points are converted gift cards in the following manner. Effective December 1, 2016.
500 – $20 Gift Card

1000 – $30 Gift Card

2000 – $50 Gift Card

*****Points schedule subject to change without notice. Check our website for updated information.

View Member Points

To view how many points have accrued and possible Reward options, a member can present their Member card to a server or manager to get a printout of points status and upcoming rewards.
2. Eligibility and Membership
A guest may enroll in Cerritos Rewards Program if they 

Are a legal resident of the fifty (50) United States,
Are at least 18 years of age at the time they enroll,
Have a postal address that the United States Postal Service recognizes,
Have an active e-mail address,
Are not a Cerritos employee
We may terminate a Membership including any associated accounts and related Points, without notice, for any reason in our sole discretion, including, without limitation, our belief that continued use of such Membership would violate any provisions of this Agreement or applicable law, or would otherwise be harmful to our interests. Points earned as a result of fraudulent behavior will be forfeited. We may terminate or alter any or all of the benefits available under the Program at any time with or without notice. Members who cancel voluntarily may not reactivate their account but are eligible to open a new account without the benefit of previously accumulated points and balance. From time to time members may be eligible for sweepstakes, contests, or promotions. Participation in such events are subject to the terms, conditions and rules of such event and applicable state laws.
Points are not transferable, have no cash value, may not be purchased, and are not redeemable for cash under any circumstances unless required by law. Accumulated Points or Rewards do not constitute property of the Member, nor are the accumulated Points or Rewards transferable by the Member upon death, as a part of a relations matter or otherwise. Points and other benefits of the program may be taxable to the Member if required by law.
3. Joining Cerritos Rewards 
To become a Cerritos Rewards Member a guest may ask a server for a Rewards Card at time of visit. Guest must provide name, a valid e-mail address, and a valid birthday in order to enroll. Use of the Cerritos Rewards Card implies acceptance of these terms and conditions. Allow 5-7 days for points to reflect on your account.
4. Privacy
We take our customers privacy very seriously. We may use Member information to market Cerritos events, specials, and promotions to Members. Information provided by the Member to Cerritos will not be sold or traded to a third party. 
5. Changes to Cerritos Rewards
We maintain the right at any time, with or without giving prior notice to Members, to

End the Program and/or specific Reward,
Change any Reward, he points value for any Reward, or any other Program benefit we offer,
Change the requirements for earning a particular Reward,
Change the time they have in which to earn a particular Reward, and 
Change any other feature of the program
If we decide to end the Program, Rewards and Points Members have earned but not used will be expired on the end date, and they may not redeem any Rewards or use any Points after the end date. Failure to notify Members that the Rewards Program is ending or that we are ending a certain Rewards plan does not give Members any right to require us to continue the Program or the specific Reward after the date we end the Program or the specific Reward plan. Neither will notification failure obligate us to compensate them for any Rewards or Points that they do not use before we end the Program or the specific Reward plan. Rewards or Points they accumulate under the Program have no cash value. To the extent permitted by law, when they enroll in the Program, they waive their rights under any law that may reuse us to obtain judicial permission to change these rules or to end the Program. 
6. Cancelation of Membership
If an any time a Member want to terminate they Cerritos Rewards Membership they can notify a Cerritos server or manager and asked to be removed.